A digital marketing strategy allows you to leverage different digital channels–such as social media, pay-per-click, search engine optimization, and email marketing–to connect with existing customers and individuals interested in your products or services.
Read also Winning Tactic For Email Marketing 
As a result, you can build a brand, provide a great customer experience, bring in potential customers, and more.
What Is Digital Marketing
Digital marketing is the process of using online channels to promote and sell products or services. It includes a wide range of activities, such as search engine optimization (SEO), content marketing, pay-per-click (PPC) advertising, and social media marketing.
The most important thing to remember when developing a digital marketing strategy is to focus on your goals. What do you want to achieve with your digital marketing campaigns? Once you know this, you can develop a plan that will help you achieve those goals.
Read also 10 Compelling Reasons Why You Need Content Creation Plan
What Is A Digital Marketing Strategy?
A digital marketing strategy is a series of actions that help you achieve your business goals through online marketing.
It can be as simple as creating a social media profile for your business and regularly posting engaging content, or it can be more complex, like developing a targeted ad campaign that drives leads to your website.
No matter the size of your business, if you want to compete online, you need to have a digital marketing strategy in place.
Read also How to Utilize Business-to-Business Digital Marketing Strategy
What Digital Marketing Strategy Is Best for My Small Business?
shed light on the niches your readers prefer and how much time they spend online. Your target audience will be an audience that is different from the one you are used to working with online. Budget concerns are important when deciding among the different digital marketing strategies. Be sure to test different methods of digital marketing to find one that works for you.
1. Email Marketing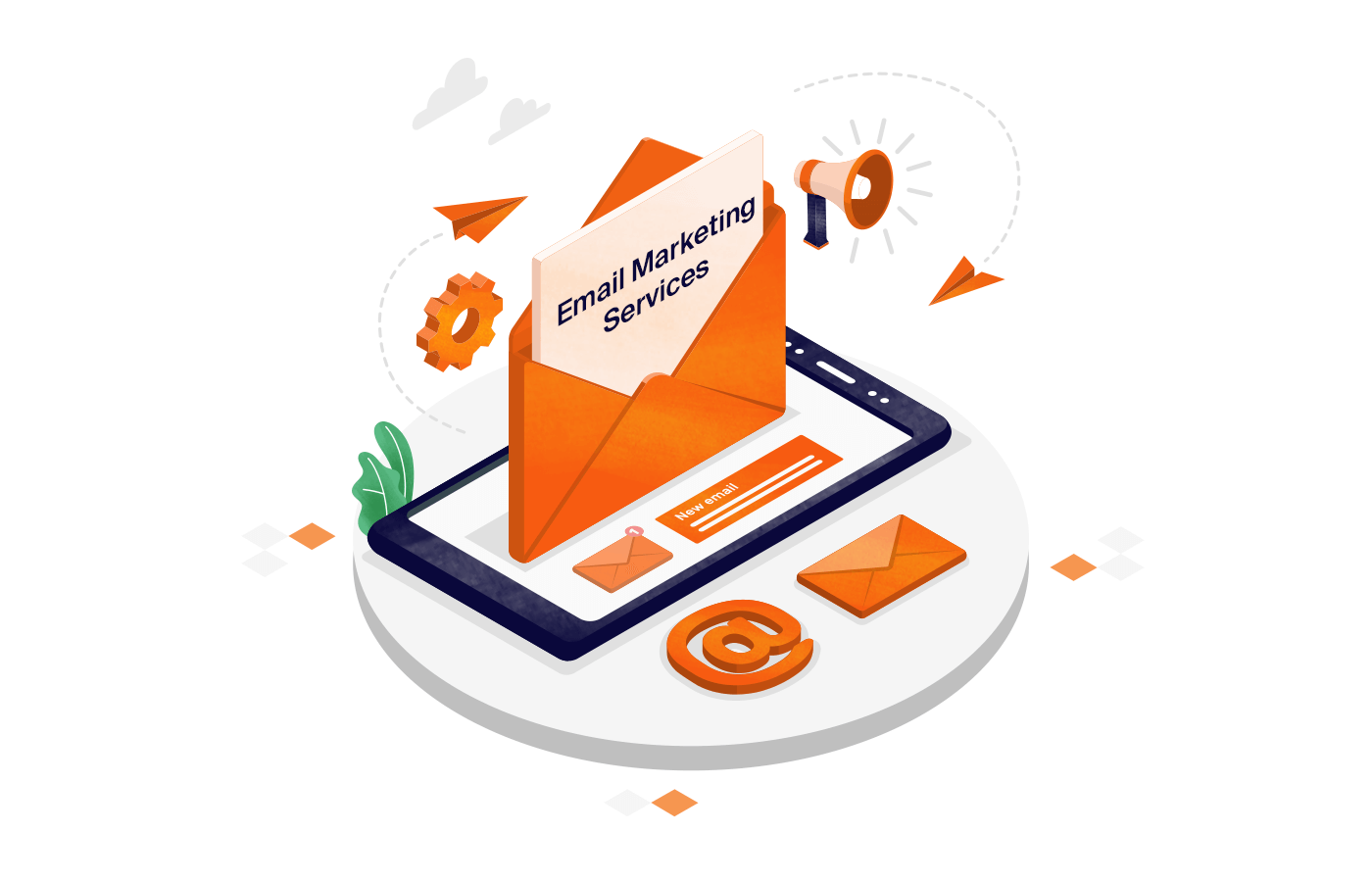 Email marketing is an invaluable marketing tool for businesses in various ways, especially online. Essentially, email marketing is promoting products and services through email correspondence, such as newsletters, updates, advertisements, or general messaging, and depends on having a list of existing and potential customers.
Electronic marketing is a valuable instrument in a business's success, whether it utilizes digital marketing, which includes e-mail communication, broadcasts, and so forth, or the classic printing of leaflets, flyers, promotional emails, newsletters, and so forth.
Read also The 7 Secrets About Email Marketing Only A Handful Of People Know
2.
Social Media Marketing
If you're attempting to set up a social media platform, it may not be as simple for your company as it appears. People tend to talk about social media, and then you eventually understand, social media could be complicated to integrate into a company. The type of media you accept and focus on and the degree to which you utilize social media depends on the nature of your organization's enterprise.
For many businesses, staying communicative with their clients and giving them breaking news is a vital part of achieving success.
A restaurant's social media outlet is used increasingly by other businesses to let consumers know about the latest specials and events taking place at the restaurant. Thanks to social media, businesses can construct a loyal client base, thereby stimulating future sales.
Small business owners might find it difficult to spread their products or services across many social media networks because their budgets may not be as big as bigger businesses. As an alternative, contemplate which website networks can accomplish the greatest effect and most closely match your intended audience.
Do you specialize in professional customers? LinkedIn could be a useful resource for reaching those customers. Do you emphasize your company's product through visuals? Instagram could be an effective marketing tool for your business.
Read also How To Get More Clients Via Social Media Marketing
 3.
Search Engine Marketing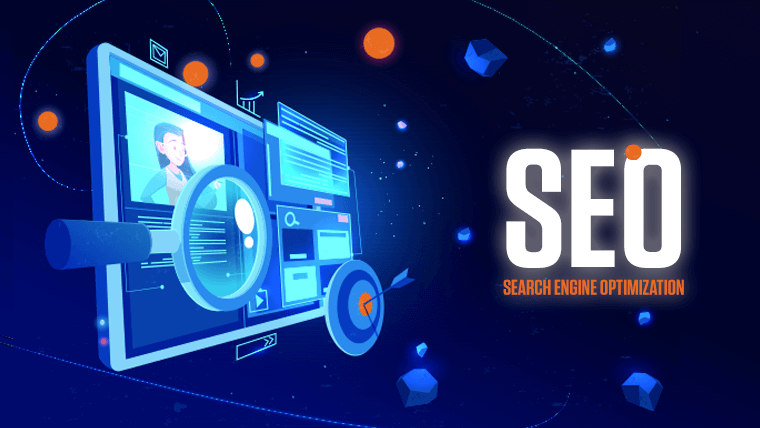 This step of marketing is vital to the operation of a small business. It allows you to compete with larger management companies by being more visible in search engine suggestions for keywords related to what your business sells. Because people use Yahoo to search for goods both online and offline, it is always to your advantage if your company is rated high on search engines for the terms that come in handy regarding what your company trades.
SEO optimizes a website's material, targets its niche market audience using keyword research, and builds inbound links to boost content and rankings, as you can see SEO results typically take effect only after a site has been crawled and indexed by a search engine. SEO efforts may take months to materialize.
Internet marketing firms use SEO and other online marketing techniques to help your website rank higher on search engine results pages, hence improving your reputation for reliability.
Read also Important Statistics Small Businesses Need To Know About SEO Leads
4.
Content Marketing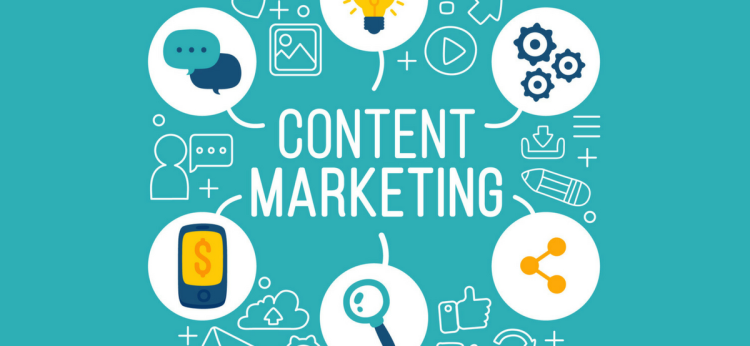 In the modern world, content is king. Businesses large and small are using content marketing to reach new audiences and promote their products and services. Content marketing is a strategic marketing approach focused on creating and distributing valuable, relevant, and consistent content to attract and retain a clearly defined audience — and, ultimately, to drive profitable customer action. When done right, content marketing can be an extremely effective way to build your brand, drive traffic to your website, generate leads, and close sales.
This entails providing customers with information regarding your goods, with almost all the time invested on the prospective buyer's needs. Everyone is always trying to sell, but it's much easier to sell to those that have an angle. People can assume confidence in an organization they offer, making these organizations more attractive to consumers.
Your co-workers, leads, and followers desire helpful content from your company. And that information must reach followers in a way that feels organic and natural as opposed to being intrusive. Content marketing assists business proprietors achieve this goal, and it explains the procedure for attracting, interacting with, and delighting your target audiences.
Read also How To Map Content Marketing To Sales, In 3 Steps
Where To Start Your Digital Marketing Strategy
– Understand your target audience.
– Build a great brand
– Create educative content
– Relate your message in motion with video
– Be authentic with your content
– Stay active on social media
– Leverage Email Marketing Campaigns
– Build a strong social media presence
– Determine Your Small Business's Main Goal
The Importance Of Digital Marketing Strategy For Small Business
Digital marketing is one of the most important aspects of running a small business in today's economy. Having a strong online presence is crucial to reaching new customers and staying relevant.
Read also 5 Guidelines To Successful Digital Marketing Strategy
While it may seem daunting to create a digital marketing strategy, there are some simple steps you can take to get started.
– It reaches more audience yet is less expensive
– Digital marketing for small businesses gives room for equal opportunity among other businesses irrespective of the size of business
– It also gives room for an increase in brand reputation
– It gives you room to set your targeted audience
– Digital marketing strategy for small business enhance flexibility
– Digital marketing strategy for small business gives you room to measure your performance and growth
– A healthy online presence of a small business can establish trust.
How To Measure The Success Of Your Digital Marketing Strategy For Small Business
One of the great things about digital marketing strategy for small businesses is that it's very measurable. You can track how many people visit your website, how long they spend there, and where they came from.
This data can help you adjust your strategy to make sure you're reaching your target audience.
Of course, digital marketing strategy for small businesses isn't just about numbers. It's also important to consider whether people are engaging with your content.
Read also 3 Steps To Content Creation Framework With A Social Media Content Manager
Are they reading your blog posts? Watching your videos? Sharing your content with their friends?
A few key metrics should be tracked to gauge the success of your digital marketing strategy for small businesses. These include
– Website Traffic
As the world becomes more digital, it is increasingly important for small businesses to have an online presence. A website is a great way to reach out to potential customers and get your name out there.
However, having a website is not enough, You need to ensure that your website is optimized by search engines and gets more traffic, this will help your business skyrocket
Read also 4 Proven Strategies to Drive Massive Traffic To Your Website
There are several numbers of tools to ensure that your website gets more traffic.
1. submit your site to directories and search engines; This will help people find your site when they are searching for something online.
2. use social media to promote your website; If you have a blog or a Twitter account, include links to your website so can easily find it.
3. Use the google analytical tool to monitor your website; This will help you monitor web visitors
4. Always optimize and update your website
5. Get people to refer to your website
6. Have a blog site
7. Focus on target keywords that are related to your business
8. Promote your content on social media platforms
– Leads Generation
A good lead generation strategy is the key to any business that desires success. There are several ways to generate leads; the most effective method will vary depending on your products or services.
Read also How to Nurture Leads at Each Stage of the Sales Funnel
The most important thing is to identify your target market and find a
way to reach them.
Ways To Generate Leads For Small Businesses
1. Run social media ads
2. Create insightful content
3. Ensure to register your business on google my business
4. Do a cold calling
5. Leverage on email marketing
6. Online advertising
7. Organize insightful events either paid or free
8. Offer free consultation and advice
While each method can be effective, it can also be time-consuming and expensive. That's why it's important to carefully consider your lead generation strategy before implementing it.
Read also Importance Of Content Marketing For SMEs
– Social Media Engagement
Good lead generation can not be overemphasized if you desire an excellent digital marketing strategy for your business. There are several ways to generate leads, and social media engagement is one of the most effective ways for small businesses to grow.
When it comes to social media, it's important to maintain a consistent presence and interact with your audience regularly.
By doing so, you'll build trust and credibility with potential customers, which will eventually lead to sales.
Read also How To Get More Clients Via Social Media Marketing
Strategies you can use to generate leads on social media
1. Make sure your profile is well Optimized
2. Design a user-friendly landing page
3. Run social media ads
4. Stay consistent with your contents
5. Personalize your offer
Key Take Away
It's important to experiment and find what works best for your business, But as long as you're focused on providing value and engaging with your audience, you'll be well on your way to generating quality leads.