Google's search experience, particularly local SEO, is constantly evolving. Since local SEO is ever-changing, businesses must do all they can to adapt, or else they may fall behind their competition. Recent changes to Google Search results have improved the way local businesses appear on the Search Engine Results Pages ( SERPS) when a user searches for their relative location.
The previous local 7-pack, which included seven local businesses in the location-based SERPS, was reduced to a local 3-pack view. This means that local businesses will need to battle their competition harder to appear in the local listings. If businesses do not adjust to this transition, their local visibility and traffic will be adversely affected.
Below are some tips you can follow to change your local SEO strategy to the latest update:
1. Optimize Google My Business Listing
Improving Google My Business (GMB) listing makes it look great and provides Google and prospects with the best possible details. Be sure to provide as much details as you can, such as your location, phone number, business hours, email, and even the payment methods that you support.
Ignite Visibility has recently conducted a survey of 500 Internet users and has created some interesting results on Google My Business. One is that, beyond the reviews, 81 percent of people state that business description is the most significant determining factor in Google My Business, as well as interesting statistics that 71 percent of people look at more than one review before they select a business.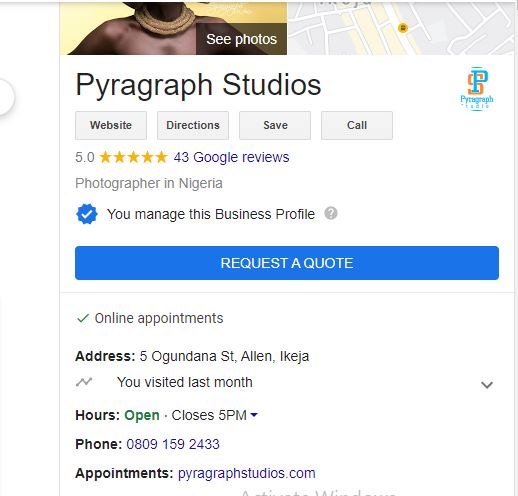 In order to further optimize your GMB page, you should:
Delete any duplicate listings.
Use the relevant primary category and use it for all locations.
Link back to relevant location pages on your website.
Use a professional e-mail that fits your domain name.
Include a local telephone number instead of a toll-free number.
You will carry your GMB listing to the next stage and stand out from the competition by doing the following:
Write Google posts. Like mini-ads or social media posts, GMB posts may capture the eye of a searcher. You can post about upcoming events, promotions, the latest blog post on your website, and new features.
Attach a booking button. If you have a business that depends on clients making appointments, you can incorporate your scheduling program, which allows people to schedule an appointment directly from your GMB listing.
Answer questions. Q&A enables people to ask questions about your business. You can answer these questions that help people learn more about your business.
Also Read: 7 Google Analytics Reports You Need To Know
2. Get Google Reviews
86% of consumers read reviews for local businesses, and 57 % of consumers would only use a business if it has four or more stars. Having good feedback on Google is not only a must if you want to attract more customers, but it's also a key ranking factor for the Google 3-pack. These reviews will appear on your local pack snippets and reveal your overall star rating as well as the amount of bad reviews. Searchers are also able to filter their search results on the basis of a certain ranking.
There are a few tips that you can follow to get more feedback for your business to boost your local SEO:
Using in-store signs at your brick-and-mortar location (if you have one) to promote feedback.
Collect e-mails at the time of operation. Then follow up with customers a few days later to ask them to write a review of their experience.
Get your staff to tell customers how much a review will be appreciated, particularly when the customer appears pleased and fulfilled.
On your website, devote a page to customer feedback and connect to third-party rating profiles.
3. Ensure Your Website Is Mobile-Friendly
With mobile traffic responsible for 52.2 percent of all website traffic and half of all local mobile searches, it is important for your site to be well-displayed and easy to access to mobile devices. Mobile friendliness is an essential consideration for Google 3-pack, as well as favorable feedback.
A smartphone receiver loads text, pictures, and video easily adapts it to the user's screen and provides basic mobile device navigation. This provides a pleasant UI experience and decreases the bounce rate of your website, increasing the online presence and SEO of your business in your local area.
4. Gain Quality Local Backlinks
Gaining quality backlinks is still relevant for the search engine ranking. Local businesses should not only build standard backlinks to increase their organic status, but should also build locally relevant links to increase visibility. You can naturally draw backlinks by producing fantastic, shareable content that attracts readers and provides value. For local SEO, you need quality links from other local websites that are relevant to your business. You can also create a list of local resources on your website and add links to the related sites. In return, you can request links to your website.
Guest posting is a great way to create backlinks, too. You should concentrate on high-level websites and ensure that you connect back to a useful page on your website. Another successful way to get connections is to get your website listed on the local directories in your niche. Remember, quality is always better than quantity. So five high-quality links are better than 50 low-quality links.
5. Improve Local SEO On Webpages
Make sure your URLs, keywords, and title tags are optimized for local search results. According to a local SEO ranking factors report, optimization strategies such as getting your city name on title tags, URLs, and on-page content helped influence rankings. To enhance local SEO, you can add your city / region and related keywords to title tags, H1 tags, page URLs, page text, and image alt tags.
Also Read: 8 Competitive Market Research List and Tools
You should ensure that your content is special for each location page. It might be difficult to create unique content for different locations, but there are a few tweaks you can make to create unique content for each location page. For example, you can write a brief history and provide unique information about a specific location or make different pictures and videos for that location.
We strive to help local business owners achieve a dominant web presence and drive traffic to their websites. For more information about local SEO, feel free to contact us today. We can also send you a free SEO audit report to your site.