Building a healthy email list is key to keeping your prospective customers warm and ready to purchase. In reality, one-fifth of marketers say their business' primary source of revenue is directly linked to email operations.
Below, I will show you how to create a quality email database and reveal some of the top tips on how to segment and target your list effectively. Read on to find out how to optimize your open rates and conversions and ensure that your brand's message remains in the minds of your customers.
The Benefits of Email Marketing
Email marketing was ranked as the best marketing channel for ROI (Return on Investment) in Adestra's recent survey, with 68% of companies ranking it as 'good' or 'excellent.'
Read Also: Four Reasons Email Open Rate Decreases
Email marketing is a cost-effective and easy-to-access marketing strategy that produces real business earnings regardless of budget. It's also a perfect way to keep consumers updated of new promotions and offers, a strong way to keep prospects interested, and it's super easy to track outcomes.
Choose an Email Provider
First, choose an email provider that will help you develop your lists and create and monitor your campaigns. MailChimp is one of the most common email platforms because of its user-friendly interface and beautifully built templates. Other quality alternatives of email providers include Campaign Monitor, Exact Target, and Constant Contact.
Build Quality Customer & Prospect List
There are variety of ways to create an email marketing list. However, in order to draw up a list of quality clients and prospects, you would need to master the art of intent – it is better to capture the information of users who are truly interested in your brand, product / service or content.
You may put a call to action on your blog to invite readers to sign up for your newsletter.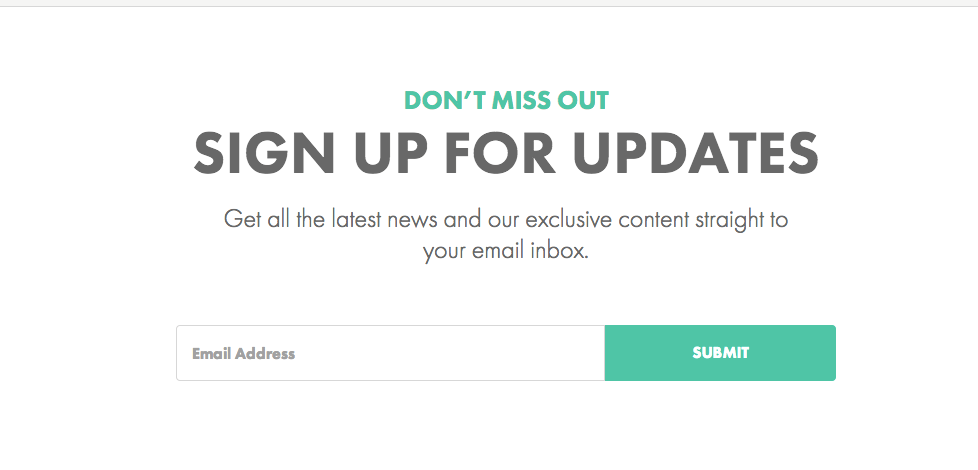 You can also add an email capture box to your checkout process, add a contact form to your product pages, and create a banner that gives users the opportunity to sign up for special offers. Whatever approach you select, it is important to convey value to customers and prospects.
Segment and Target your List Effectively
Not all of the customers are the same, so they should not be served the same messages. Segmentation is crucial to add a context to your various categories of customers and to ensure that your customers receive a message that is meaningful to them at a point that makes sense in their buying journey.
You can then create customized and personalized messages that respond to the particular concerns of your customers while answering their wants, needs, and desires.
The two most successful ways to segment the prospect list is by 'who they are' and 'what they've done.' 'who they are' refers to demographics such as age, gender, income and place. 'What they have done' applies to the activities they have performed on your website.
For example, one prospect might have downloaded a brochure, while another person might have opted for a particular offer. Any decent email marketing provider will allow you to easily segment your list and automate your campaigns to send to your various customer types at the time of your choice.
For a broader understanding, you can read our post on how to how to craft compelling email marketing messages that your customers actually want to open and read.
Next week, I will be show you how to turn email marketing into sales. Until then go through all i have said in this post and use them to start building your own email list.